Retail Store
Need Glass:
Are you a stained or fusing glass enthusiast looking for quality supplies? Toy Town Stained Glass now sells glass, cutters, grinders, chains, kits and just about anything you need for your projects. We now have fusing supplies and glass.
The saw, Taurus 3 Studio Pro grinder Lamp base        Clock part, mosics kits,
Breakers, Straight edge, groziers etc
Patinas, Kwik Clean, Flux, cutting oil etc     Breakers, Straight edge, groziers etc
Foil                                                                                                     Frit '90
Frit '96   noodles, stringers, rods,                                     Grinder bits,  glass cutter and  Dichroic glass
noodles and stringers
'96 dichroic glass,   fusing enamels and mica powers        Solder 50/50, 60/40  also unleaded
Tin wire, glue, hummingbird bodies                             foiling machine, glass cutters, circle cutters, rondels
soldering irons and stands,     Glastar grinder
BEVELS:
SPECIALS AVAILABLE   USED ITEMS or Specials:
used grinder
OUR Kiln Area has grown over the year  UPDATED Pictures: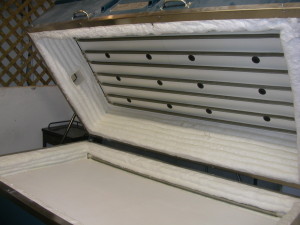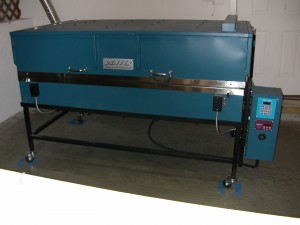 The new kiln has arrived. (The BEAST).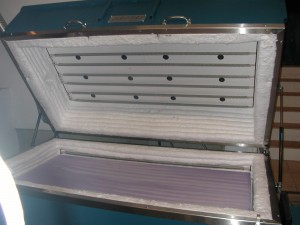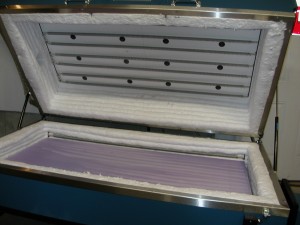 The molds we have available: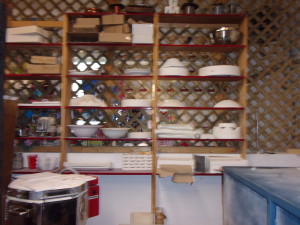 DOWNSTAIRS:
Stained Glass Sheets (I can cut most glass to what you want)  There are some exceptions.
SPECTRUM '96 Limited Edition & Bullseye '90        Stained glass, Spectrum, Kokomo,                                                                                                                                          Youghiogheny,      Uroboros,   Armstrong,
Van Gogh & Bullseye.
FUll Line of Spectrum '96 Fusible Glass       90 & 96  Dichroic Glass CBS, austin etc.
96 CBS Dichric Glass
We have frit in both Spectrum and Bullseye we can sell by the ounce:
Frit, powder, fine, medium and coarse
Large sheets of texture glass, Bullseye '90
fusible glass,  Iridescent stained glass etc
Kaleidoscope Kits            Bevels    stands for display
Mosiac Supplies                                                                              Fusing Supplies
Patinas, Kwik Clean, Flux, cutting oil etc     Breakers, Straight edge, groziers etc
foil,  silver, copper and black back etc
soldering irons, stands, tips etc
Suncatchers kits,                     glass cutters, tips, E6000, chain, holders etc
grinder bits