Custom pieces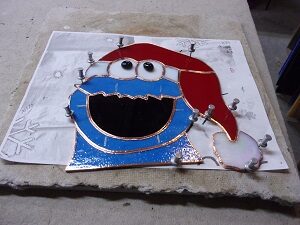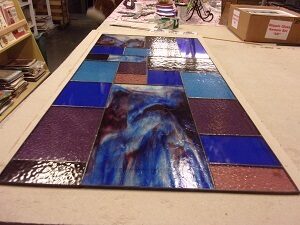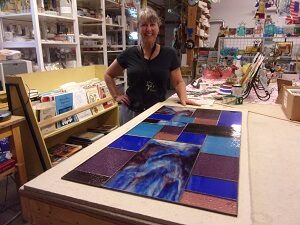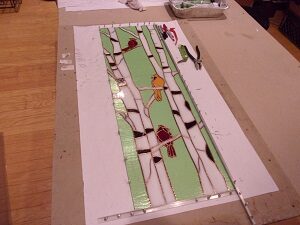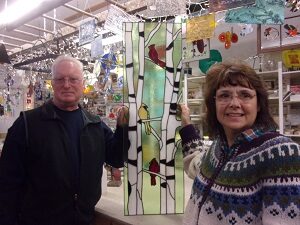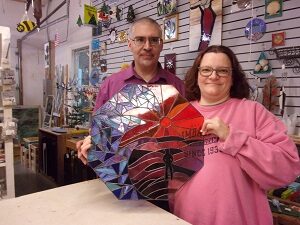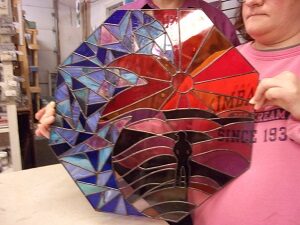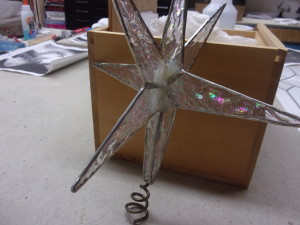 4 piece window:   2 sets
1st set:
2nd set
tug boat
Living on the Lake I was asked to make some sailboats for prizes.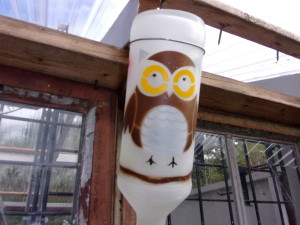 Add some color and fun to your garden
Bug Stakes for your flowers: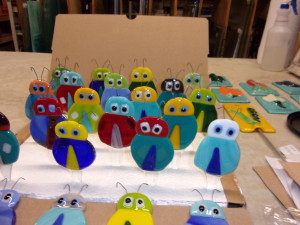 These are glass bottles:  We sandblaster then using a stencil spray painted the image and now they are hummingbird feeders:
These are great items for your garden:
Deer Panel and Heron:    These are fused pieces where the glass melted together.
hand made flying birds on stakes for your garden:             Lady bug stake for your garden
Daisy Stained Glass Piece:
Pendants lights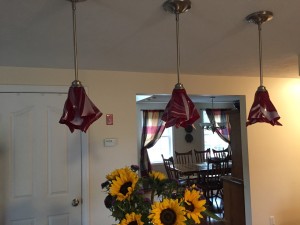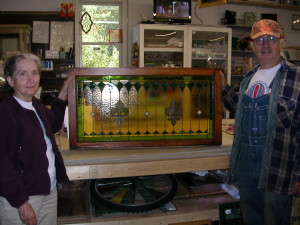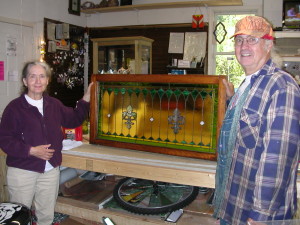 Custom Panel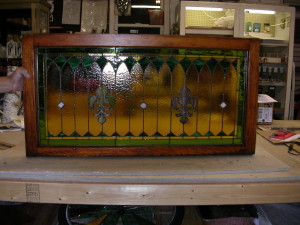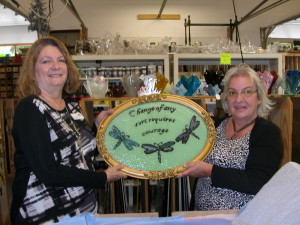 Custom piece made of GFA Federal Credit Union
donated to Cathy's House (Woman Veteran Home)
Custom orders for the Toy Town Horse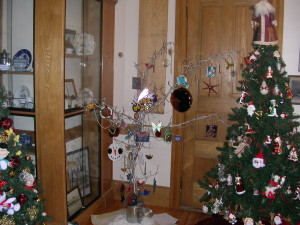 A tree that Toy Town Stained Glass, customers and students donated to the Gardner Museum 2016.