our hours:
we are open 6 days a week   10 – 5pm closed on Wednesday
WE are closing early on Tuesday January 7th 2020 @ 12.00pm and we will reopen on Thursday January 9th 2020 @ 10am.  It is Mark and I 21st anniversary.    Happy New Year to all
We will be closed for July 4th 2019 .      Happy July 4th to all.
Our shows for this year 2019.
Odd Pine Farm Celebration Market August 1 2019 Opening day.  We will be there only on opening day but the Farm is open the following hours:   Thursday, Friday and Saturday 6am to 6pm and Sunday 6am to 3pm.  Can't open if lightening.  Location  is 122 Ferin Rd Ashburnham, Ma.  01430.
Festival by the Sea to be held at Manchester by the sea  on August 3, 2019 10 – 6pm ( no rain date ). Artist booths are spread throughout downtown Manchester – From the steps of Town Hall to the shores of Manchester harbor.  We up in the downtown area in front of the Town Hall.
Appleseed Country Fair Saturday Aug 31st 10 – 5pm, Sunday September 1 10 – 5pm and Monday September 2nd 10 – 4pm  at the Red Apple Farm 455 Highland Ave Phillipston, Ma.
Townsend Historical Society 38th Annual Arts and Crafts Fair Sept. 14 & 15 2019 location on the town common in Townsend.  Saturday 14th 9am – 4pm and Sunday 15th 10 – 4pm
Town of Winchendon Fall Festival 2019 Saturday October 12th 10am – 3pm  Location Central Street (we may be in front of post office but won't know for sure until that day.
Applefest October 19 – 20th  Wachusett Mountain Ski Area 499 Mountain Rd Princeton, Ma.
we should be in the granite room but again won't know until that day.
2018
Appleseed Country Fair 455 Highland Ave Phillipston, Ma Saturday Sept 1 2018 10 – 6pm, Sunday Sept 2 10 – 5pm and Monday Sept 3rd 2018 10 – 4pm.
Townsend Historical Society Annual Arts and Crafts Fair is located on the historic town common in Townsend, Ma junction Rt 119 and 13.   Saturday Sept 15th 9am – 4pm and Sunday Sept 16th 10am – 4pm 2018.
Winchendon Fall Festival October 6 2018 10 – 3pm.  Central Street shut down from Cumby's to CVS.
Welcome to Toy Town Stained Glass! 

IMPORTANT HOLIDAY HOURS AND WHEN WE WILL CLOSED:
We are a fully stock retail store for glass fusing and stained glass supplies and glass !!!
we offer classes they are always on going:  Pick your day, pick your time slot (morning 9 – 11:30 or 10 – 12.30) or (afternoon 1 – 3:30 or 2 – 4:30) or (evening 6 – 8:30 or 6:30 – 9:00).
we also sell finish products which were hand made here at Toy Town Stained Glass both stained and fusing items;   We added on sand blasting items (hummingbird bottles for the garden).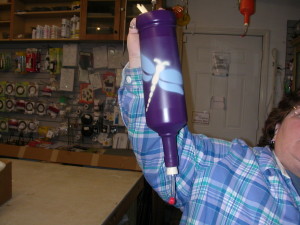 November 2017 will be introducing fusing works to you:
You will be introduced to several techniques in fusing: First thing we will be doing is using a vitrigraph kiln to produce streaming hot glass into swirls of color and shapes. Manipulate the molten glass as it flows out of the bottom of the kiln to create your designs. Get your glass ready for the mold you pick out by cutting and cleaning your glass.   Second class we will use to finished free formed stringers to create a totally unique bowl, plate or small platter, you will learn kiln set up and if time permitted you could cut out a bird and its wing etc. Third class you will take your pieces out of the kiln, clean them and get them ready for another kiln firing. Slumping your items in the mold of you're choose.   Then you can put together your birds. You'll have to come back and pick up your finish pieces. Our pharmacy website collected the most stupid misconceptions about sex and sexual intercourse in principle.
Total cost for this class will be $135.00. This includes (selected glass for your projects, stringers, 2x times for kiln time, fusing instructions and materials, learning vitrigraph kiln and materials to finish your birds.   This is a great class.   Limited space
All mini classes limit space is 8 per class.   Please register as soon as possible. Payment is to be made 2 weeks prior to these classes. If you have prepaid and need to cancel if I can fill your spot you will be reimbursed.
There will not be any mini class in December. If the mini classes go well we will start them up again in April 2017.
5)      DEMO NIGHTS: Will be on Thursday's
September 29th we will be doing a bevel wind chime. You will learn how to drill a hole in a round and square bevel glass and then string your wind chimes together.
October 27th we will be making a jeweled dragonfly sun catcher.
November and December there will not be any Demo nights due to the Holidays.
Demo night will start a 6:15 – 9/9.15pm
For more information or questions please feel free to contact me by phone 978-297-7102 or email tacachance@comcast.net.
We have Stop the demo nights for the months of June, July and August.   Hopefully we will start them back up in September.
We are going to donate a Christmas tree to the Gardner Museum.  Our tree will be a stick tree approx. 5 feet.  Our theme is going to be a garden theme all ornaments are made with glass either stained or fused glass (anything that you can find in the garden).  If you would like to participate please contact us.
ALSO Toy Town Stained Glass has been invited to display our work in the Gardner Museum during March, April and May of 2017.  We are inviting our customers and students if you are interest in displaying some of your work please contact us.
We are still doing Demo Night on Thursday's.   We start @ 6:15pm.   Everyone and Anyone can came. No experience necessary.  Just call or email because I am limited on supplies.    I try to keep these demo's under $25.00.  They have ranged from $10 – 25.
On May 19th we will be doin a square knot wind chime.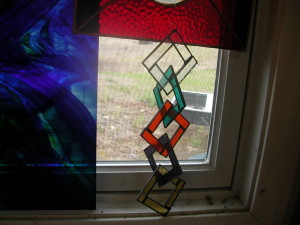 We are back and have so many new items and ideas.
TOY TOWN WILL BE CLOSE FROM March 29th – April 5th 2016.   Please mark your calendars
We are continuing our demo nights on Thursday for the month of March.
March 10 is our  first demo fusing class.  We will be doing a bird or Easter eggs.  You will cut out your birds, beak and wings.   Decorate them using stringers and scrap glass.   class starts @ 6:15.   If you don't have any cutting skills with glass please arrive about a half hour early if you can.
Starting Fed 4 – March 3rd on Thursday's from 6 – 8:30 Toy Town Stained Glass will be open to the public for free demonstrations. There will be no charge for studio time on Thursday's for these demonstrations. We will be serving brownies and cookies on these nights bring your own beverage.
On Feb 4 we will be demonstrating how to make a copper overlay night light.   You can participate or just watch.   You will be taught to cut your glass, foil your piece of glass, apply your copper overlay onto the glass, solder your piece and then apply your night light to your finish piece.
We will start demonstrating @ 6:15 so if you want to participate, please arrive @ 6:00pm. You will have 15 minutes to pick out your glass. You will have to purchase glass and supplies.   Supplies will consist of night light and copper overlay and misc charge of $5.00 which will cover use of grinder, tools, copper foil, solder, glue, cleaning materials and polish for your finished piece.
On Feb 11th we will be demonstrating how to make a stained glass hearts. You will be shown how to trace your pattern using a light box, cutting, foiling and soldering your piece all together.
On Feb 18 we will be demonstrating how to make dragonflies.
You will be shown how to trace your pieces from a pattern using a light box, cutting, foiling, soldering your pieces to a cast dragonfly body and then you can patina, polish and apply a hook to hang your dragonfly.
On Feb 25th surprise come see.
On March 3rd if we have had a good response will continue with the free demonstrations.
Come and see new ideas, enjoy the company of other artists and have a little snack. If weather is bad we will cancel that week.
check out the demo page for pictures showing the items that were made.
Here's to You
The holidays are about traditions, both recreating cherished old memories and embracing new ways to celebrate the season.  It's also a time to appreciate the many wonderful people in our lives that give meaning to bringing the old and new traditions together.
I'm thankful for my growing, immediate family, for the happiness and fullness they bring to my life.  And I'm thankful for you, my extended creative family.  Your skill, artistic talent.  And your passionate desire to know more and do more continually inspire me to elevate my own style and expand my creativity.
I hope you have a happy holiday season filled with bright moments enjoying family, friends, stained and fusing.
Cheers,
Stay safe and enjoy the holidays.
Days will be closed in December:
Please note we will closed December 23 @ 1:00pm, all day on  December 24 and December 25th we will re open on Saturday December 26th @ 10:00am.
Gift Certificates are available .
We have some specials going on.   Plan for your next projects.
Deborah Paquin
Toy Town Stained Glass
36 Monomonac Rd West
Winchendon, Ma  01475
978-297-7102
On Nov 3, 7 and 11th between 11:00am and 3:oopm we will be holding a demonstration on stained and fusing glass.  If you have any interest in stained or fusing glass and want to know what it is all about then please stop by we look forward to showing you what we are doing.   It's a fun time for us.   There is no commitment needed.   Just have a little fun.
Toy Town will be having their 2nd anniversary open house on Sept 12 & 13 2015 10 – 5pm.   Please stop by and see how much we've grown.    We have been working hard creating more and more unique items.    We are offering several more classes in stained and fusing glass.   We look forward to seeing you there.   Thank you
5x interchangeable bracelets, Transfer memories onto glass, silhouette's pictures colored by glass frit and Etched stained glass framing classes.  Look under fusing or stained glass classes for more information email us @ tacachance@comcast.net or call us @ 978-297-7102.
Morning Class 9 – 1, Afternoon 1 – 5 and Evening Classes  5 – 9.
Our 1st year anniversary for Toy Town Stained Glass is coming up Sept 13 & 14 2014.
I want to thank all my students for participating in my classes.  A year ago I started to teach stained glass to share my knowledge and enthusiasm  with others in making beautiful stained glass pieces.  It was a very successful year.
This year a lady Patricia Allen who has been kiln working for the past ten years is joining me to introduce kiln working.   She has been to Las Vegas for the big glass expo and has taken several classes with some very well known artists Michael Dupille, Newey Fegan and Gill Reynolds. She also took classes from Peter Erickson (Silver/Gold Smith) in Gardner, Massachusetts
We are focusing on Jewelry making, slumping and fusing.
I am still offering Stained Glass Classes.
I am also stocking stained glass supplies and kiln work supplies.
Please join us for our Open House on September 13 and 14 2014 from 9:00AM – 5:00PM for more information.
Toy Town Stained glass classes for beginner through advanced learners, all equipment included. Studio rentals also available. Daily classes – sign up now!