Retail Store
Are you a stained or fusing glass enthusiast looking for quality supplies? Toy Town Stained Glass now sells glass, cutters, grinders, chains, kits and just about anything you need for your projects. We now have fusing supplies and glass.
OUR Kiln Area has grown over the year UPDATED Pictures: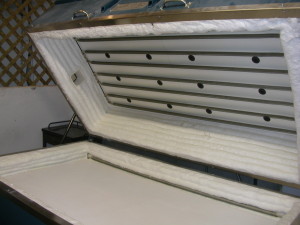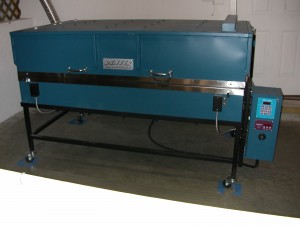 The new kiln has arrived. (The BEAST).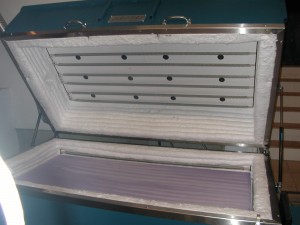 The molds we have available:
UPDATE ON OUR GLASS SELECTION:
Stained Glass Sheets (I can cut most glass to what you want) There are some exceptions.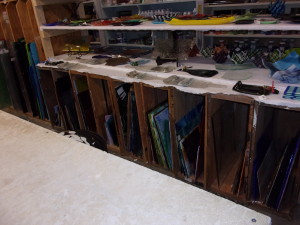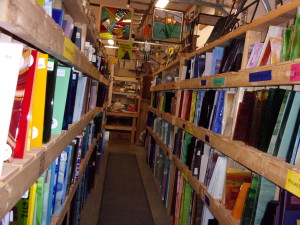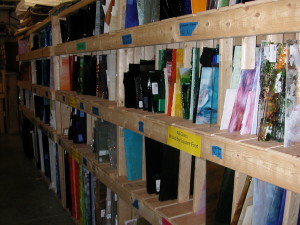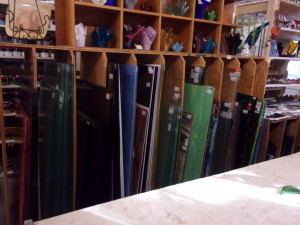 SPECTRUM '96 Limited Edition & Bullseye '90 Stained glass, Spectrum, Kokomo, Youghiogheny, Uroboros, Armstrong,
Van Gogh & Bullseye.
FUll Line of Spectrum '96 Fusible Glass 90 & 96 Dichroic Glass CBS, austin etc.
96 CBS Dichric Glass
We have frit in both Spectrum and Bullseye we can sell by the ounce:
Frit, powder, fine, medium and corse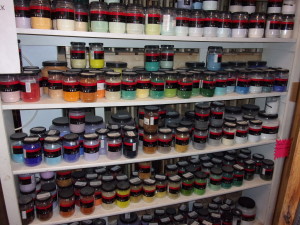 Large sheets of texture glass, Bullseye '90
fusible glass, Iridescent stained glass etc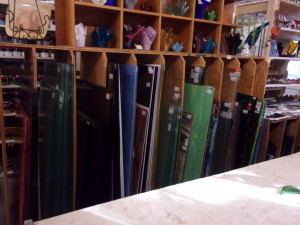 WE have starter kits available:
UPDATE ON OUR RETAIL STORE THIS PAST YEAR:
Morton System
Kaleidoscope Kits Bevels stands for display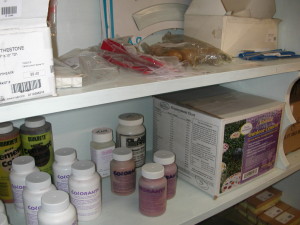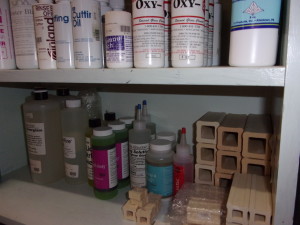 Mosiac Supplies Fusing Supplies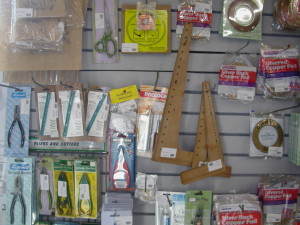 Patinas, Kwik Clean, Flux, cutting oil etc Breakers, Straight edge, groziers etc
foil, silver, copper and black back etc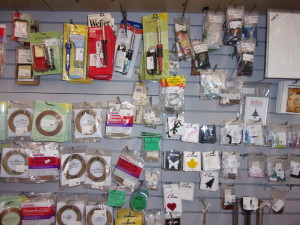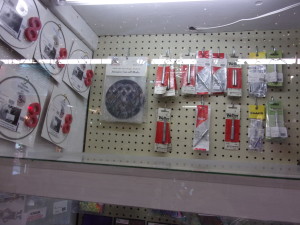 soldering irons, stands, tips etc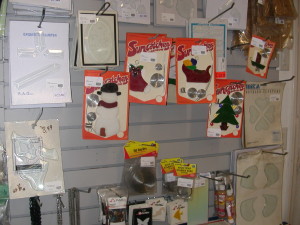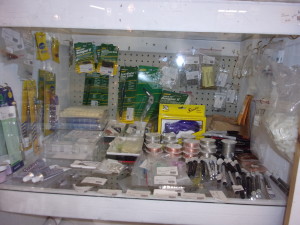 Suncatchers kits, glass cutters, tips, E6000, chain, holders etc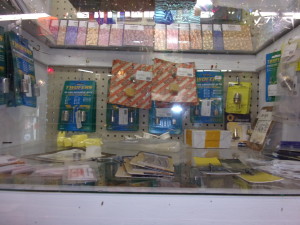 grinder bits
BEVEL UPDATE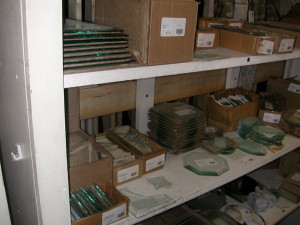 UPDATE ON OTHER ACCESSORIES:
UPDATE ON A FEW NEW ITEMS FOR SALE MADE HERE:
Poppy fused window used bullseye 90 glass Lattace cover with leaves, flowers, birds and
butterfly created by Debbie Paquin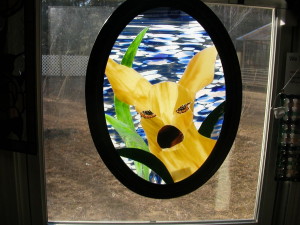 SOLD
Fused deer panel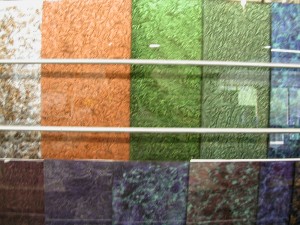 Van Gogh Glass Just beautiful
Frit we sell by the ounce
Taurus ring saw
Power Max Grinders, Glastar and Inland all are available;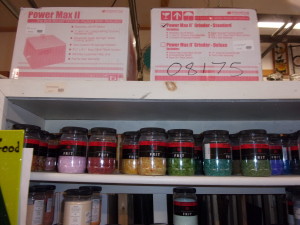 Morton Portable Glass Shop (Kits available)
Starter kits available